Jean Catuffe/Getty Images
Real Madrid midfielder Casemiro has said his Brazil team-mate Neymar will "
always be welcome" at the Santiago Bernabeu.
He added he hopes Neymar will one day join him at Real amid ongoing rumours that the £200 million superstar is unhappy at Paris Saint-Germain, per Sport: "Neymar is a crack.

He knows what he's doing, he's a great player and he will always be welcome at Real Madrid. I hope he comes, but he's happy at his club."
Neymar, 25, only joined PSG from Real's rivals Barcelona in the summer, but there have been numerous recent reports indicating he is unsettled at the Parc des Princes.
Joaquim Piera of Sport recently explained Neymar is "not comfortable" at PSG, lacks motivation for Ligue 1 due to its uncompetitive nature and lacks belief in manager Unai Emery.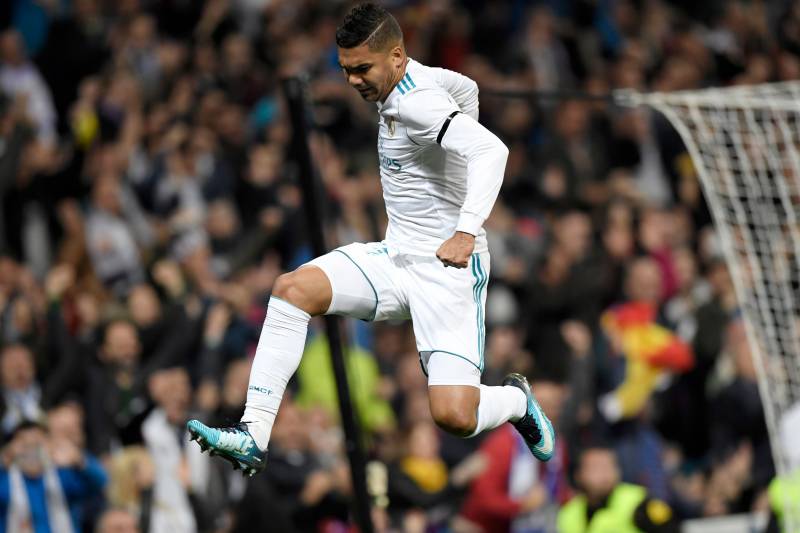 GABRIEL BOUYS/Getty Images
The former Santos man recently denied the claims in a tearful press conference following Brazil's friendly defeat of Japan.
He hit back at the accusations, including his apparent rift with Emery and team-mate Edinson Cavani, per Reuters:
"I don't like whispers and stories so it's better that you hear it from the horses mouth. I don't have any problems at PSG, the only thing that bothers me is the pressure from the media. I'm a guy who likes to win, I like winning titles and that's why I came to PSG.
"I'm very happy, I'm motivated. They are inventing stories which aren't true, I don't have any problems with Edinson Cavani or with my coach. I came to help and to be happy, I didn't come to upset anyone or cause trouble."
Casemiro is not the first Real star to say Neymar would be welcome at the Bernabeu.
Los Blancos and Spain skipper Sergio Ramos recently said he would like Neymar at Real as he is one of the best players in the world, per Cadena Ser's
El Larguero
programme (via Sky Sports News).
And there is little doubt Neymar would be a stunning addition to the current Real squad, not least as he could potentially be the perfect successor to 32-year-old Cristiano Ronaldo.